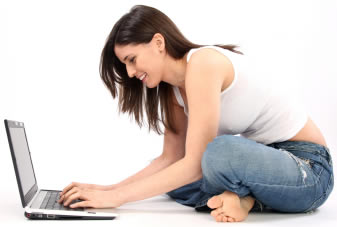 It's a common story!
Stage 1: You put your business or organisation website up with great intentions to keep it current and up to date but then you get side-tracked by other issues or simply don't have time.
Stage2: You find it is just easier and more fun to update your Facebook page AND everyone seems to "like" you and you get people being your "friend" and making comments!
BUT LOOK MORE CLOSELY.... and you will see that, given your potential market in the area, there really aren't that many people who "like" you or are your "friends" and that any "comments" you get seem to come from the same few people!
WHERE'S IT GONE.... you know you know it! Put something on your Facebook page and it pops up instantly on your "friends" or "likes" page. Within a few minutes, it's disappeared to the bottom of their page or they have already turned off notifications from you because there's too many or they have lost interest!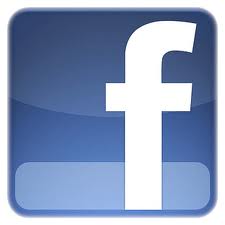 BUT THINK ABOUT IT.... why only share your products or services with your existing "friends" or "likes" on Facebook, when the vast majority of your potential customers are not there and never will be and will only ever get to know about you from your website! Everything you want to promote on Facebook should be in the "news/blog" section of your website first!
GET THE BEST OF BOTH WORLDS.... Facebook have made it so easy for you to update your page with the same content that you put on your own website. A couple of clicks or taps on your mouse, iPad, laptop, phone or whatever you use, is all you need to update both! We can show you how.
YOUR WEBSITE SHOULD BE AT THE CENTRE OF YOUR ONLINE MARKETING with FACEBOOK being seen as an important strand to communicate with existing customers who use it on a regular basis.
WHAT TO DO NEXT.... if you already have a website that you can update yourself, contact us and we can show you how you can have it all, very easily and quickly! If you don't have a site that you can update yourself, contact us to see if we can adapt it to allow you to do so.
We can even do it all for you!
IT'S SO EASY TO HAVE THE BEST OF BOTH WORLDS!
These days every business, regardless of size, needs a website.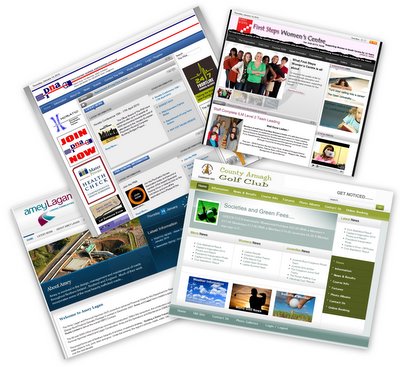 PHONE - 07808 663385 - from R.o.I. 0044 7808 663385

Your website will be the most powerful and cost effective marketing tool that you will ever have, and we can help you utilise it fully.
At NETSTRETCH Web Design Ireland we quote all our prices up front. There are:
NO hidden surprises
NO additional costs for training and support
NO blinding clients with techno-babble
Our web design company is based in Northern Ireland, but we provide web design services throughout the world. Netstretch Web Design and Maintenance, have clients in Ireland, Northern Ireland, UK, Spain and the USA. We pride ourselves on being able to provide web design solutions for all companies, regardless of the scale of the project.
Having a competent web design company help you establish your web presence is crucial in today's market, Dont hesitate! Contact us today for a no obligation consultation for your web design and internet marketing needs.